Posts for tag: nutrition
By Killeen Dental Health Center
November 04, 2019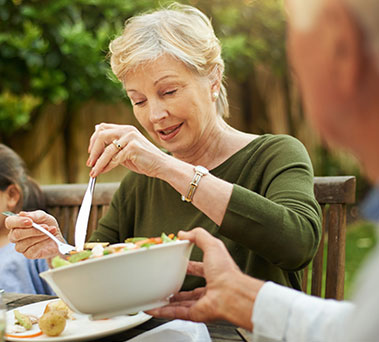 As with most Western countries, we in the U.S. love our carbs. While fats and proteins make an appearance in our diets, many of us go full-tilt on sugars, starches and fibers.
Regardless of what some diet gurus say, we do need these organic compounds to generate energy for our cells. But carbs can also fuel inflammation: This is a mechanism in the body that isolates and protects healthy tissues from damaged tissues or toxins. Chronic inflammation, though, contributes to systemic conditions like diabetes, heart disease and, yes, gum disease.
And it's not just a matter of too many carbs in your diet. Not all carbs are equal: Some can actually stimulate inflammation, making conditions like gum disease worse. Others, though, might actually help decrease inflammation.
So, in terms of your gum health in particular, how do you know which carbs are better for you and which are worse?
It depends on their ranking on the glycemic index, a measure of how fast the body digests a particular carbohydrate to form glucose, the blood sugar that fuels our cells. The faster the digestion (higher on the glycemic index), the more likely they'll overload the bloodstream with glucose, requiring the release of the hormone insulin to bring the levels back to normal. Continuous insulin increases ultimately lead to higher inflammation.
High glycemic foods include those with added sugar, bakery items made with white flour, white rice or mashed potatoes. But there are also carb foods low on the glycemic scale—most vegetables, greens, beans, nuts and whole grains—whose slower digestive rates avoid the big blood sugar spikes and excessive insulin—and actually hinder inflammation.
So, if you want to control inflammation, reduce your consumption of high glycemic foods like chips, French fries, cookies and similar items. Instead, eat low glycemic foods like apples, bulgur wheat products, oatmeal, and other fruits, vegetables, legumes and nuts.
In short: steer clear of processed foods with added sugar, and indulge yourself in fresh "real" food. These also have the added bonuses of minerals, vitamins and antioxidants that keep your body functioning normally. And that can also make a big difference toward keeping your gums healthy and disease-free.
If you would like more information on diet and dental health, please contact us or schedule an appointment for a consultation. You can also learn more about this topic by reading the Dear Doctor magazine article "Carbohydrates Linked to Gum Disease."
By Killeen Dental Health Center
October 30, 2018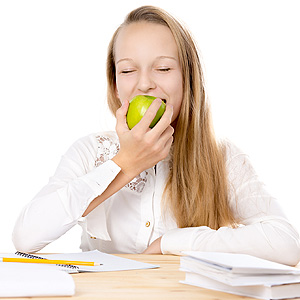 "The Freshman 15" is a popular way of referring to the phenomenon of new college students gaining weight during their freshman year (although the average is less than fifteen pounds). According to research, college students gain weight mainly due to an unhealthy diet and lack of exercise.
If you're experiencing this as a college student, you should also know poor diet and lifestyle choices harm your teeth and gums as well. If you don't want to encounter major dental problems, then you need to make some changes beginning with the same cause for your weight gain: what you eat and drink.
Like the rest of your body, your teeth and gums have the best chance for being healthy when you're eating a balanced, nutritional diet low in added sugar. And it's not just mealtime: constant snacking on sweets not only loads on the calories, it also feeds disease-causing oral bacteria. Sipping on acidic beverages like sodas, sports or energy drinks also increases the levels of acid that can erode tooth enamel.
Some lifestyle habits can also affect oral health. Using tobacco (smoked or smokeless) inhibits your mouth's natural healing properties and makes you more susceptible to dental disease. While it may be cool to get piercings in your lips, cheeks or tongue, the hardware can cause gum recession, chipped teeth and soft tissue cuts susceptible to infection. And unsafe sexual practices increase your risk for contracting the human papilloma virus (HPV16) that's been linked with oral cancer, among other serious health problems.
Last but not least, how you regularly care for your teeth and gums can make the biggest difference of all. You should brush and floss your teeth ideally twice a day to clean away plaque, a thin film of disease-causing bacteria and food particles. And twice-a-year dental cleanings and checkups will round out your prevention efforts against tooth decay or periodontal (gum) disease.
Making your own choices is a rite of passage into adulthood. Making good choices for your teeth and gums will help ensure they remain healthy for a long time to come.
If you would like more information on maintaining dental health during the college years, please contact us or schedule an appointment for a consultation. You can also learn more about this topic by reading the Dear Doctor magazine article "10 Health Tips for College Students."