Posts for: September, 2020
By Killeen Dental Health Center
September 19, 2020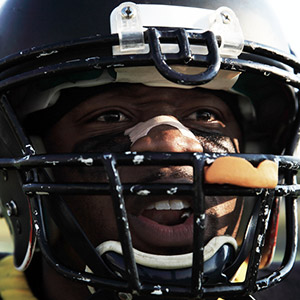 It's September—and that means football season is underway. Whether you're playing, spectating or managing a fantasy team, the action is about to ramp up. Unfortunately, increased "action" also includes injury risk, especially for a player's teeth, mouth and jaws.
Injury prevention is a top priority for all players, whether the pros or the little guys in Pee Wee league. For oral injuries, the single best way to avoid them is by wearing an athletic mouthguard. This soft but durable plastic appliance helps cushion the force of a direct blow to the face or mouth. Wearing one can help prevent tooth and gum damage, as well as lessen the risk for jaw or facial bone fractures.
Mouthguard use is fairly straightforward—a player should wear one anytime there's player-to-player contact. That's not only during game time, but also during practice and informal play. But what's not always straightforward is which type of mouthguard to purchase. That's right: You'll have to decide from among a variety of mouthguards on the market.
Actually, though, most fall into one of two categories: the "Boil and Bite" found in most retail stores with a sports gear department; or the custom mouthguard fashioned by a dentist.
The first are called Boil and Bite because the mouthguard must first be softened with hot water and then placed in the intended wearer's mouth to bite down on in its softened state. When the mouthguard cools and re-hardens, it will retain the bite impression to give it somewhat of an individual fit. These retail guards are relatively inexpensive and reasonably effective in cushioning hard contact, but they can also be on the bulky side and uncomfortable to wear.
In contrast, custom mouthguards are formed from an accurate impression of the wearer's bite taken in the dental office. Because of the individualized fit, we can create a guard with less bulk, greater comfort and, due to their precision, better effectiveness in preventing injury.
A custom guard is more expensive than a retail mouthguard, and younger players may need a new upgrade after a few seasons to accommodate fit changes due to jaw development. But even so, with its higher level of protection and comfort (making it more likely to be worn during play), a custom mouthguard is a worthwhile investment that costs far less than a devastating dental injury.
So, if you or a family member will be hitting the gridiron this fall (or, for that matter, the basketball court or baseball diamond later in the year), be sure you invest in a mouthguard. It's a wise way to ensure this football season will be a happy one.
If you would like more information about dental safety and sports, please contact us or schedule a consultation. To learn more, read the Dear Doctor magazine article "Athletic Mouthguards."
By Killeen Dental Health Center
September 09, 2020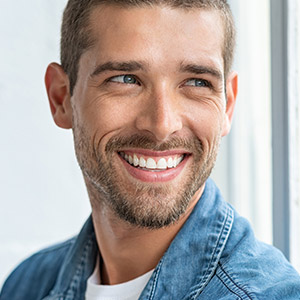 In case you missed it, September is Self-Improvement Month. Don't fret if you weren't aware—we're not sure how the ninth month acquired this celebration of positive human development either. But as long as we're celebrating, do something good for yourself—like improving your smile.
If this doesn't seem like a lofty enough self-improvement goal, remember this: There's much more to a smile than its looks. Smiles "speak" a social language, allowing us to wordlessly communicate acceptance, happiness, or even sympathy. A smile is a valuable part of beginning and maintaining relationships, be they familial, social or professional.
So why not go all out and enhance your smile during Self-Improvement Month? To that end, here are a few options:
Teeth whitening. Maybe your teeth are a little yellowed. If you have mild to moderate enamel staining, consider undergoing a professional whitening procedure. We use a safe but effective solution to give you just the level of brightness you want. And with proper maintenance and occasional touch-ups, you can have a brighter smile for years.
Bonding, veneers or crowns. If your teeth have chips, heavy discolorations or other mild to moderate defects, we can offer a variety of solutions. We can bond special dental materials to repair slight defects that make a tooth look good as new. For moderate flaws, heavy staining or slight gaps, we can bond a custom-made veneer to the front of teeth to hide these imperfections. We can also cap teeth with natural-looking crowns to cover larger disfigurements.
Orthodontics. Misaligned teeth can detract from an otherwise attractive smile. Orthodontics can help—and as long as you're in good oral and general health, you can undergo bite correction at any age. Braces aren't your only option: Removable clear aligners are nearly invisible to others, and because they're removable, they make it easier to keep your teeth clean.
Dental implants. Missing teeth can definitely dim a smile. And while there are a number of restoration options, dental implants are one of the top choices. Implants not only look and feel lifelike, they're exceedingly durable. Although they may be more expensive up-front, they have been shown to last longer and tend to require less maintenance than other restorations. Dental implants are a worthwhile investment in a long-term smile.
Cosmetic enhancements like teeth whitening or bonding may require only one or two visits, while other options like orthodontics or implants can take much longer. But you can still get the ball rolling now. Make an appointment this month for a full dental exam and consultation to start your journey toward improving your smile.
If you would like more information about enhancing your smile, please contact us or schedule a consultation. To learn more, read the Dear Doctor magazine article "Cosmetic Dentistry: A Time for Change."